No Latter-day Saints living in the path of Typhoon Mangkhut in the Philippines were killed and injured, and all missionaries in impacted regions in the Asian island nation are safe and accounted for.
That was the good news being reported Sept. 19 by the Philippines Area Newsroom.
The massive storm caused deaths, landslides, damage to homes and power outages.
Ninety-six chapels or meetinghouses were used as evacuation centers, which housed more than 4,000 evacuees composed of both members and those of other faiths. Priesthood leaders prepared food and water prior to the typhoon, which were provided to all those who took shelter in the meetinghouses.
In a radio interview, the Provincial Governor of Cagayan expressed appreciation to the Church for opening its doors to evacuees, according to the report.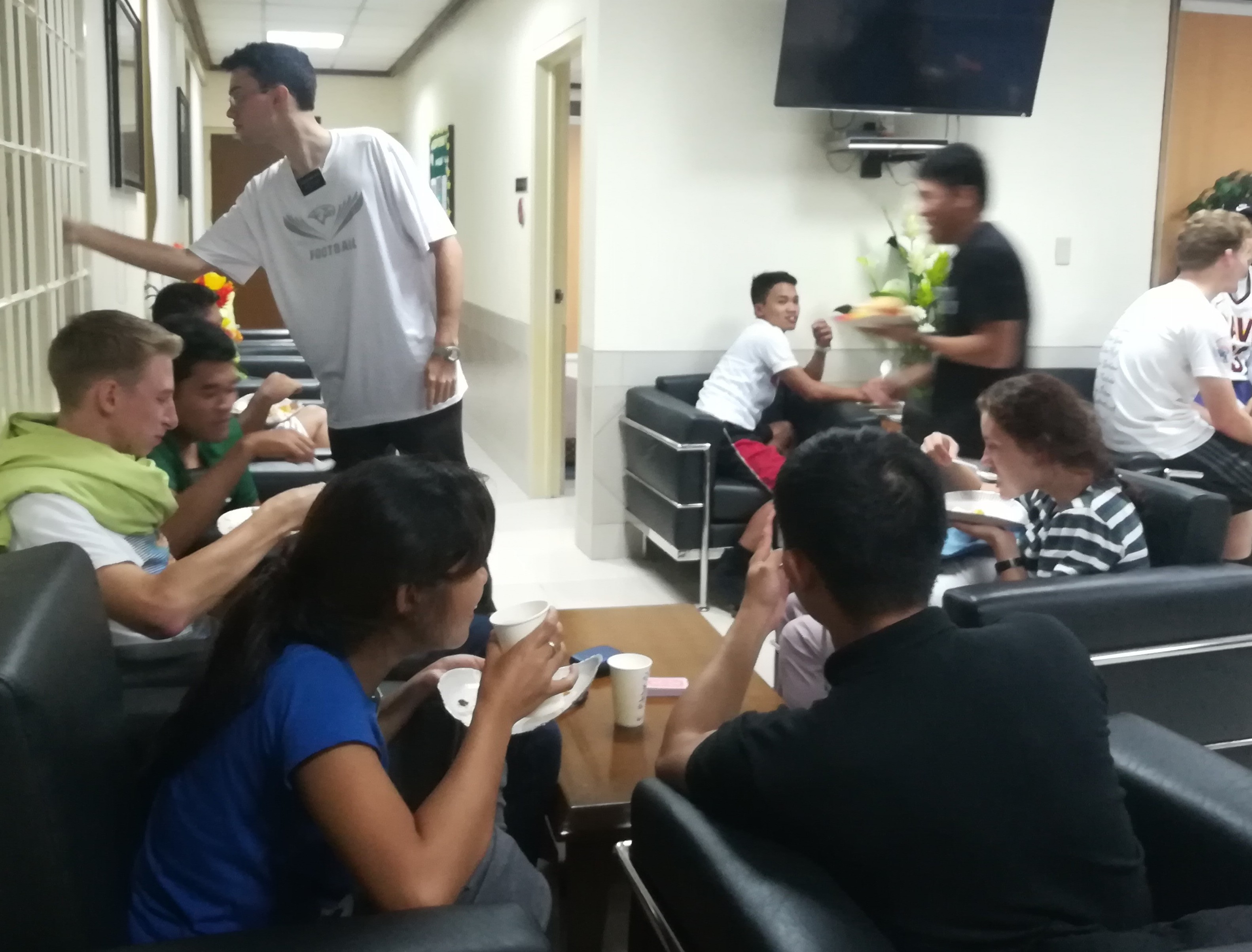 Mission emergency plans were activated as mission presidents mobilized to ensure missionaries were in safe and secure locations, were transferred to higher ground, and had emergency kits with them at all times.
Rapid assessments were immediately done after the typhoon, and the Church is working with local vendors to secure food, water and other basic supplies, according to the report.
LDS Charities, the humanitarian arm of the Church, in coordination with the Helping Hands volunteers of the Church, were packing relief goods Wednesday. The provisions are expected to be distributed to impacted areas in coming days.
Local Church leaders were planning to distribute 3,000 food kits to Benguet Province, 2,000 food kits for Cagayan Province, and an additional 2,000 kits will be distributed in the Ilocos Norte Province.
The staging centers for the repacking of goods will be in the Tuguegarao North Stake Center for Tuguegarao; Legarda Stake Center for Baguio; and San Nicolas Chapel for Laoag, Ilocos Norte.
The current emergency response initiative of LDS Charities is in partnership with Humanitarian Response Consortium, Alagang Kapatid Foundation, Kaya Natin Movement and Angat Buhay Program.