Elder Ulisses Soares knows the timing of his recent travels was no coincidence.
The Latter-day Saint Apostle was in the Caribbean last week visiting several nations for a variety of ecclesiastical assignments.
At that same moment, missionaries and members in the Dominican Republic were grieving.
On Feb. 20, Elder Brennan Conrad, an 18-year-old missionary, died after falling from the roof of his Dominican apartment building. In his seven months of full-time missionary service, the Hyde Park, Utah, resident had earned the love and respect of his fellow missionaries because of his faithfulness and aptitude for the Spanish language.
"Elder Conrad was very obedient and a very good leader," he said.
Elder Soares knew Elder Conrad's fellow missionaries were in pain — and he was anxious to reassure them they were loved and remembered. They could find comfort.
So the Apostle adjusted his travel schedule so he could meet on Feb. 23 with the missionaries and leaders of the Dominican Republic Santo Domingo East and West missions.
Elder Soares spent the night before the gathering prayerfully deciding what message to share with the missionaries. "So many thoughts came to my mind," he told the Church News.
He chose to focus his words on Jesus Christ, whom he called the "ultimate Caregiver."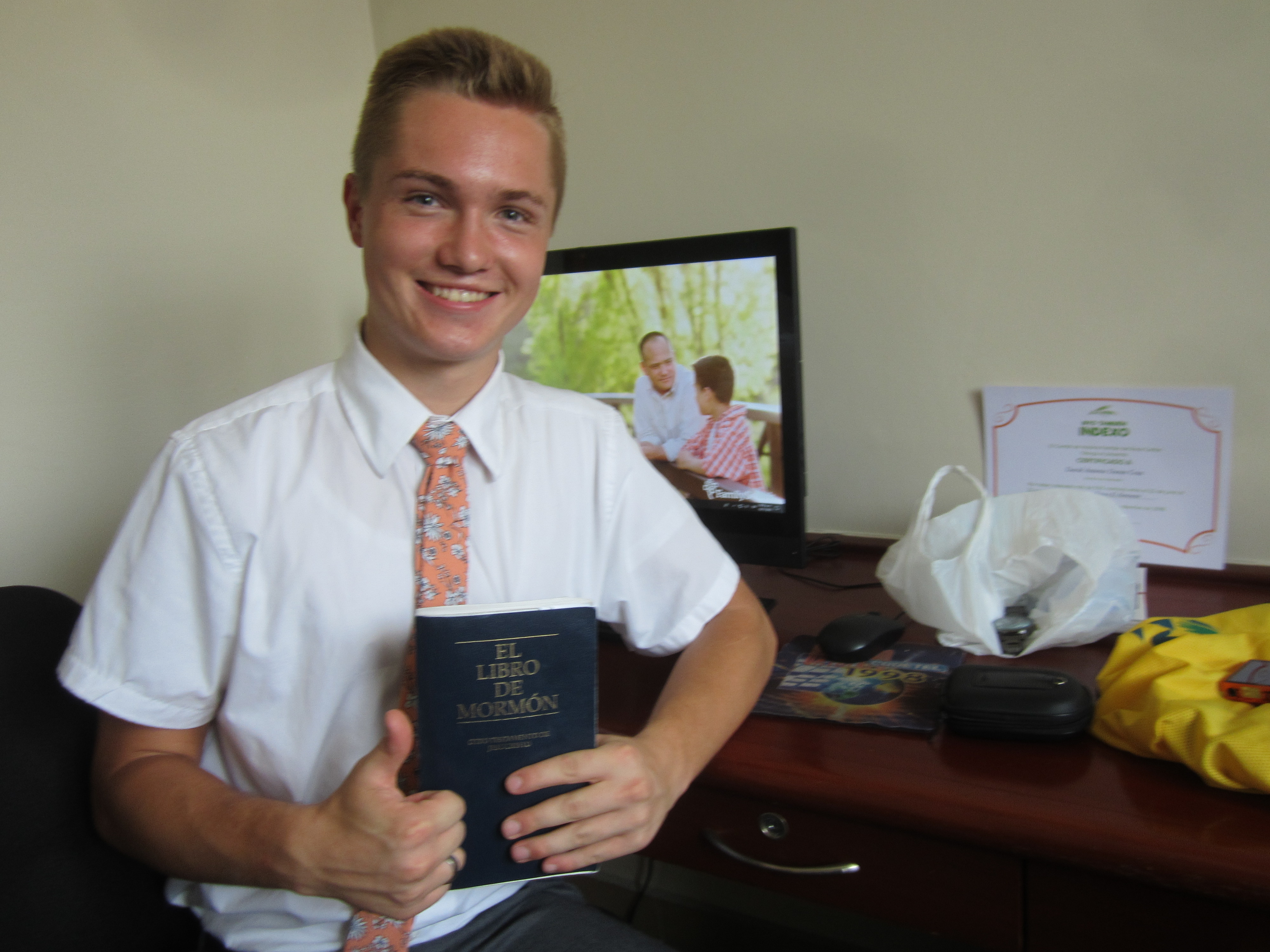 "I shared with them the importance of facing pain and overcoming that pain to prepare for the future," he said.
Being with the missionaries in Santo Domingo, he added, "was a very tender moment. … We felt the Spirit comforting and give peace to us."
The tests and trials of mortality, he told the missionaries, sometimes come with pain. Many are mourning "the loss of one who we hold dear — Elder Conrad."
It's difficult to understand why the tragedy occurred. Understanding such matters, he said, is often only revealed when "we cross the veil and our eyes will be open to many things."
"But be assured," he said, "no one need grieve alone.
"We can place our burdens on the Savior and then go forward," he said.
Healing and comfort are found by surrendering to the Lord. Remember the words of the psalmist: "Cast thy burden upon the Lord, and he shall sustain thee" (Psalms 55:22).
Elder Soares shared the Lord's assurances to Joseph Smith during the Prophet's imprisonment in Liberty Jail:
"My son, peace be unto thy soul; thine adversity and thine afflictions shall be but a small moment; and then, if thou endure it well, God shall exalt thee on high; thou shalt triumph over all thy foes" (Doctrine and Covenants 121:7-8).
Elder Soares spoke of his own experiences with grief. Over a two-year period, he lost his father, two of his brothers and two children "whom we lost during my wife's advanced pregnancy."
We can place our burdens on the Savior and then go forward.
Comfort was found by surrendering to the Lord.
"We gave up that pain and turned everything over to the Savior Jesus Christ," he said.
He also encouraged the missionaries to share the divine strength they receive with others who are also in pain — to be patient and remember that healing comes "in the Lord's time."
Elder Soares concluded by offering an Apostolic blessing on the Dominican Republic missionaries. "I leave a blessing upon you that you may be healed of your pains of any kind. I bless you with the capacity to recognize the hands of the Savior in every experience you go through."
Elder Soares also visited and counseled with the three elders who were living with Elder Conrad at the time of his death, along with Dominican Republic Santo Domingo East Mission President Bret Smith and Sister JeaNette Smith.
"It was very beautiful. … They loved Elder Conrad and are trying to follow his example in every way," he said.
President Smith said the mission continues to mourn for Elder Conrad.
"So many missionaries and members love Elder Conrad and we miss him," he wrote. "It was a true tender mercy to have Elder Soares speak to us."
Elder Soares "reminded us that because of the Savior we could be healed from whatever pain we carried and he blessed us that we would recognize the hand of the Lord in our lives."
President Smith said the missionaries continue to draw upon Elder Soares' word "in every meeting we have had since he was here."